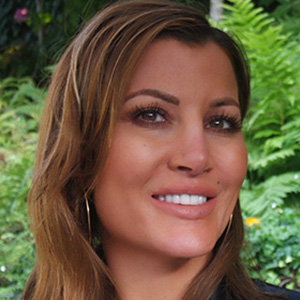 Dr. Sarah is our CEO and founder. She is a licensed psychologist with over fifteen years of experience. Her non-judgmental approach to therapy includes cognitive behavioral, life-coaching and interpersonal theory techniques.
Dr. Sarah works with adults, couples, children and teens. She also specializes in public/celebrity clients, offering concierge services and in home sessions. Areas of expertise include depression, anxiety, ADHD, autistic disorders and narcissistic abuse survivors.
Dr. Sarah uses an interactive style in exploring relationship patterns to help people break out of toxic, unfulfilling habits that lead to discontentment. She is a CBT psychologist and only uses therapy approaches that have been researched and indisputably proven to be effective. They are solution focused, but also acknowledge and process past events to bring an understanding of relevance to the present. This sort of understanding allows for people to get "unstuck", move forward and avoid unwanted repetition.
Dr. Sarah is supportive and compassionate, yet honest and direct. She doesn't placate, as many therapists do, but rather is refreshingly transparent.
FUN FACT
The biggest and most common criticism, by far, that Dr. Sarah received from supervisors in graduate school?
It was for being "too honest" with her clients.
San Francisco
3610 Sacramento Street
San Francisco, California
94118
Silicon Valley
1040 Noel Drive, Suite 202
Menlo Park, California
94025
Beverly Hills
9107 Wilshire Blvd, Suite 450
Beverly Hills, CA
90210